About Us
Building a Legacy of Quality and Service
Time-Tested Values, Proven Results
For more than a century, customers have turned to Intermatic for reliable, easy-to-install lighting control and energy management solutions. Throughout our 130-year history as a family-owned business, we've worked to build strong relationships and deliver robust products that serve the electrical, pool and spa, HVAC/R, retail and OEM markets.
While we continue to adapt and evolve to changing customer needs, our commitment to quality, value, and reliability remains steadfast – it's at the heart of everything we do. From our headquarters in Libertyville, Illinois, we reach a global network with a presence in more than 35 different countries throughout Europe, Asia, South America, Africa and Oceania.
Family Roots with a Global Mindset
The Intermatic we know today is rooted in a legacy of innovation that dates all the way back to 1891. Our business first started in Chicago, Illinois, where we specialized in manufacturing streetcar fare registers. During World War I and World War II, the company pivoted to provide manufacturing support, munitions, and aircraft controls to bolster the allied effort. By 1945, we shifted focus again and began developing mechanical and electrical timers with the very first "Inter-Matic" time switch.
Our product portfolio broadened to include industrial- and commercial-grade controls starting in 1990 and would soon expand with a variety of progressive, energy-saving solutions. Today, Intermatic offers an extensive catalog of lighting and energy controls, surge protection devices, weatherproof covers, and Wi-Fi enabled solutions as we continue to evolve and push the industry forward.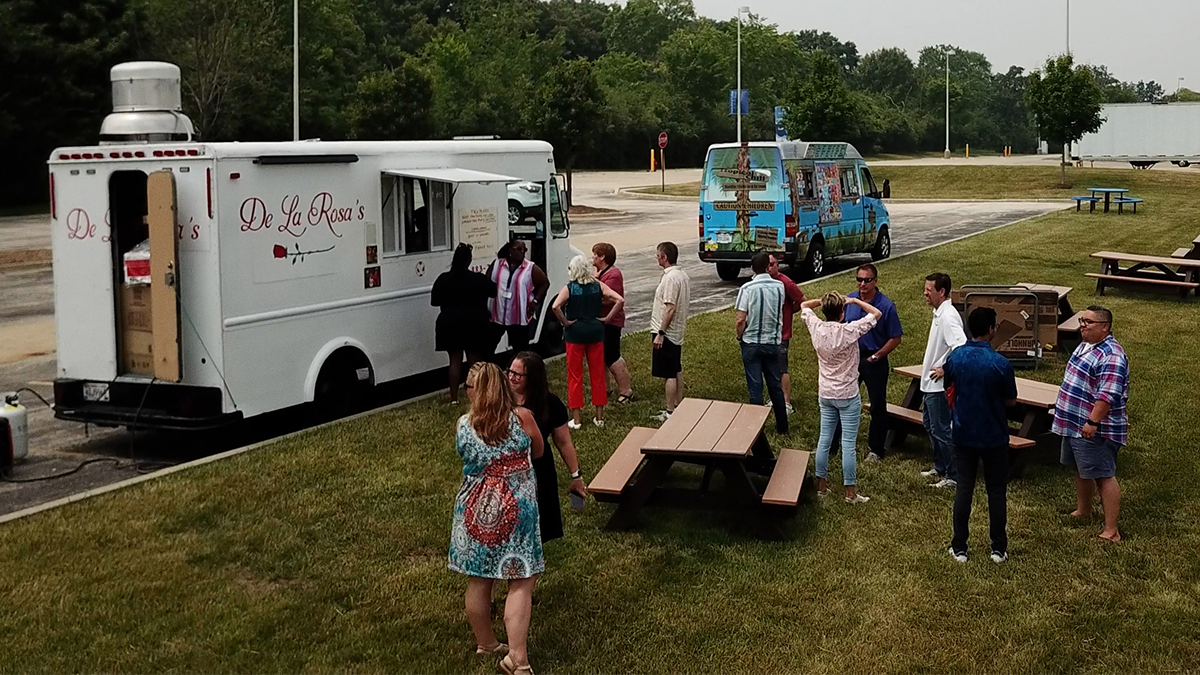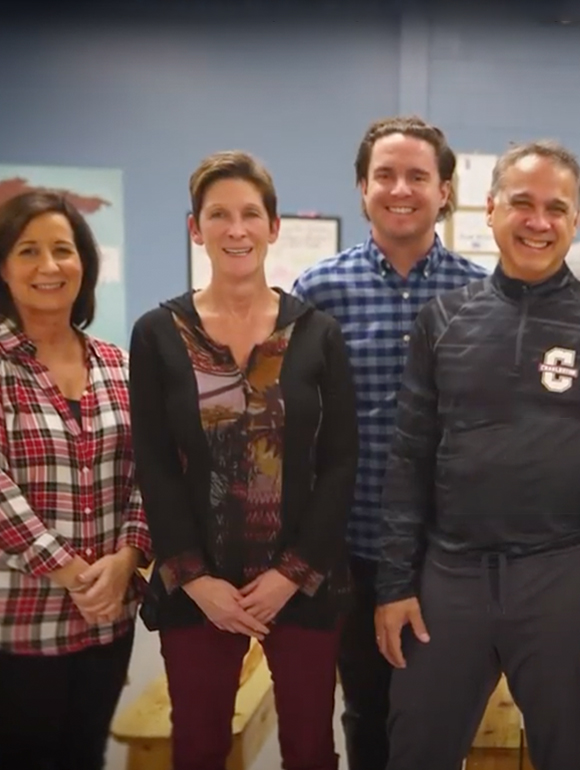 Our People
We believe in the importance of a positive work-life balance that allows employees to do quality, innovative work with a caring spirit.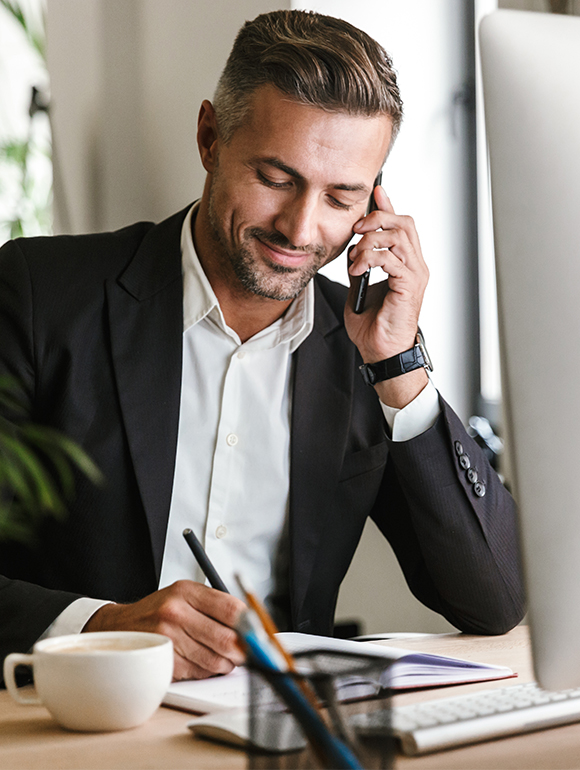 Our Service
Our success depends on the success of our customers. Because of this, we are committed to being a knowledgeable, trusted resource to customers, providing insights on industry trends and world-class support.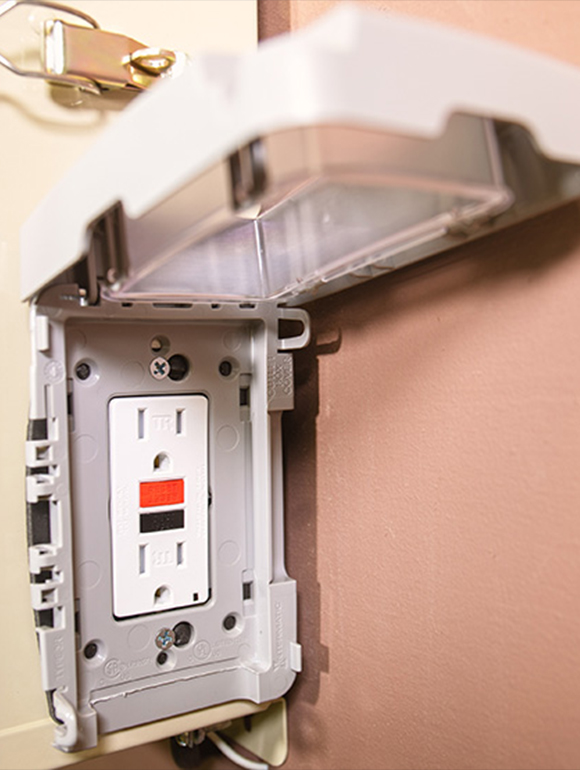 Our Products
There's a reason the Intermatic brand has been trusted by contractors for more than 130 years. We're committed to building reliable products with rigorous standards that deliver value over the long haul.
Awards & Brand Recognition
We're honored to be recognized by the industry for excellence in both our products and our customer service.
As a leading manufacturer of mechanical timers, in-wall timers, surge protective devices, electronic photocontrols and weatherproof this reorganization highlights our commitment to delivering quality, reliable products with world-class support.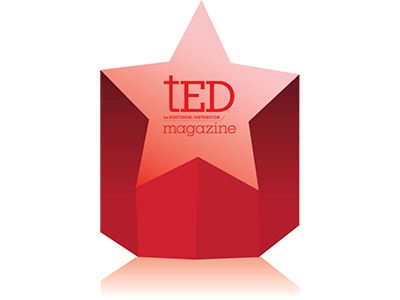 tED Magazine Best of the Best - Overall Supplier (2023, 2020, 2019, 2018)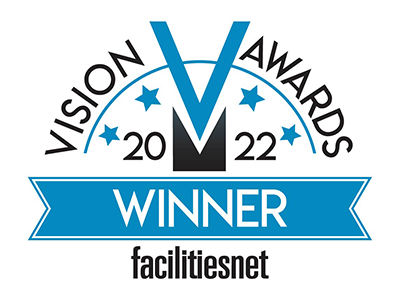 Facilities Net Vision Awards Winner - Lighting & Power Category (2022)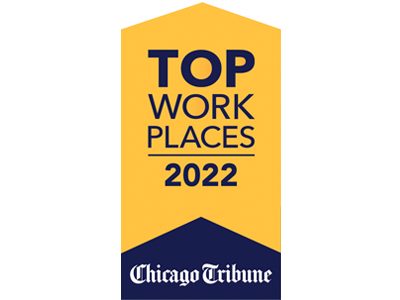 Chicago Tribune -  Top Work Places (2022)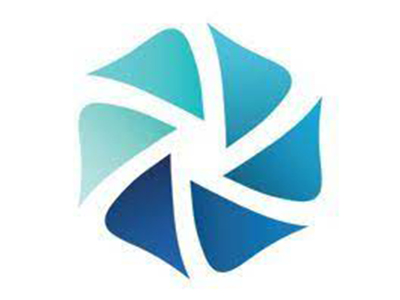 North America InRiver Customer of the year (2020)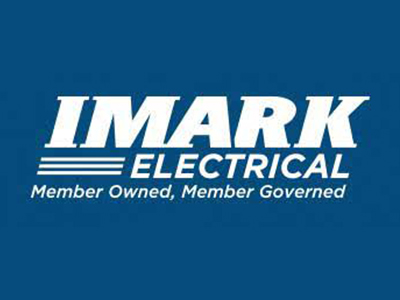 IMARK Excellence Award - Service and Support (2022, 2018)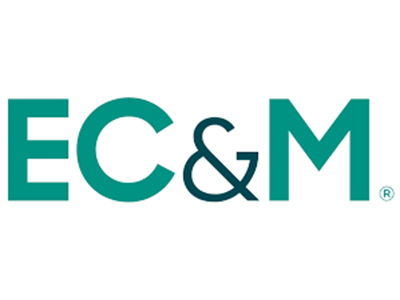 EC&M Product of the Year Category Winner - Racks and Enclosures (2019)
Working Towards a Brighter Future, Together
At Intermatic, we believe we have a responsibility to contribute to our community both at home and abroad. As part of this commitment, we encourage employees to take part in volunteer activities with recognized charities and community organizations by offering up to 40 hours of paid time off each calendar year to volunteer.
Past employee volunteer endeavors have included advocating for abused children, supporting military families, assisting in disaster relief, preparation and food service to the homeless, counseling for substance abuse, and more.
Similarly, our Charitable Contributions Committee leads a variety of formal company-wide initiatives throughout the year. Service projects include:
Food drives and food pantry support
Humane shelter food and supply drives
Veterans outreach support
School supply drives
Holiday toy drives
Beyond our local community in Illinois, we work with customers, distributors, employees, suppliers, and other shareholders to foster a positive community that supports safety, diversity, equality, and human rights. We are committed to operating in accordance with the UN Guiding Principles on Business and Human Rights and expect our partners to do the same.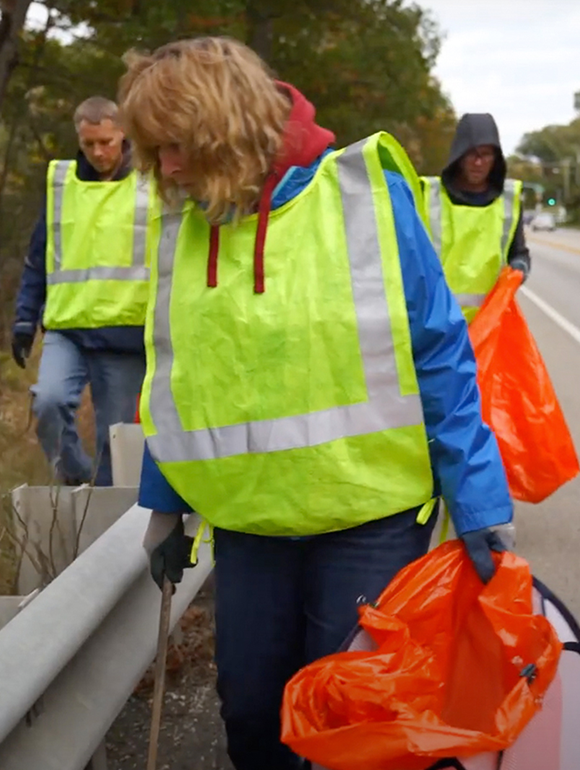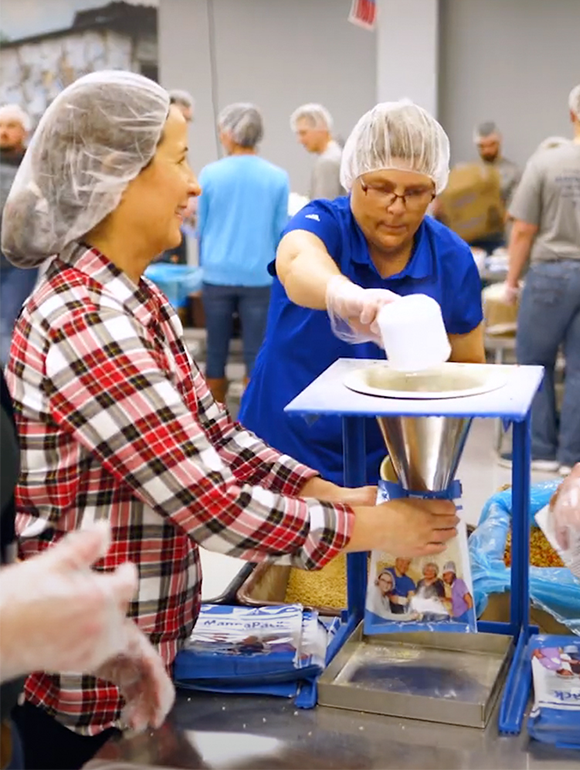 Feed My Starving Children