Keep Commercial Lighting Projects Code Compliant with ARISTA

As states and municipalities across the country work to implement new energy-efficient building standards, design engineers are tasked with finding solutions that meet local guidelines while catering to project needs.
The new ARISTA® Advanced Lighting Control System offers a flexible solution that's easy to install and promotes code compliance in a range of commercial applications.
Out of the box, ARISTA meets or exceeds ASHRAE 90.1-2016, IECC 2018 and Title 24-2019. The system's modular components (e.g., controllers, occupancy sensors, daylight harvesting sensors, dimmers) allow design engineers and design-build contractors to select the functionality needed within a project, then hand off specific installation specifications to contractors and commissioners.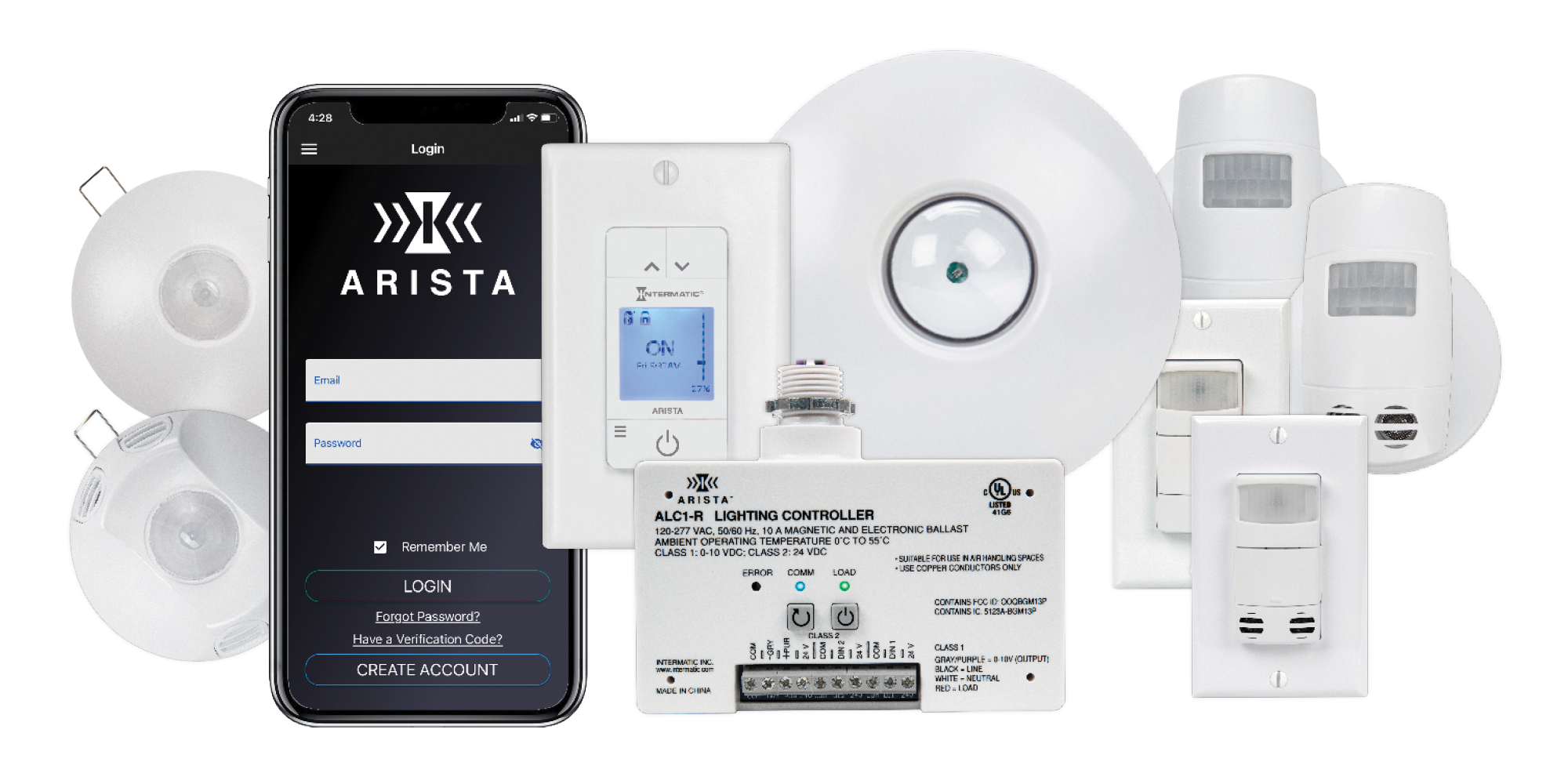 For example, a local ordinance may require lights to dim when a certain threshold of ambient daylight is detected or for lights in limited-use spaces to shut off automatically after a given period. Bluetooth® mesh networking technology and the ARISTA app streamline this process and give installers the ability to quickly configure devices, set run levels, create ON/OFF schedules and more.
ARISTA components work together to elevate indoor environments for occupants while reducing energy use and adhering to building codes.
Read More: ARISTA Energy Code Compliance Overview
Ready to see ARISTA in action? Contact your local Intermatic representative today to schedule a demo of this exciting new solution!