Essential Applications for the Ascend Smart In-Wall Timer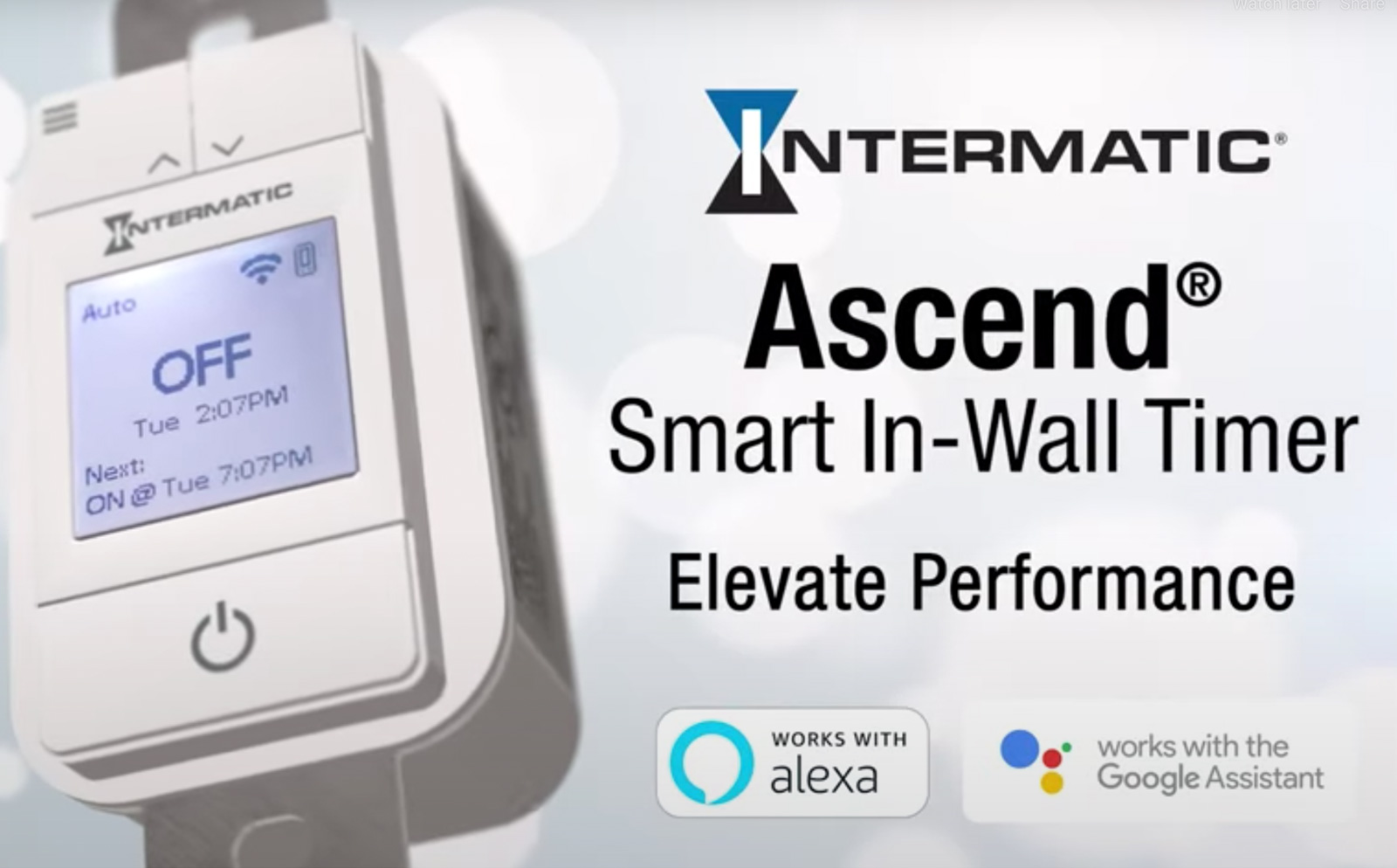 Simple Automation for Home and Business
On the job site, every second counts. From laying the foundation and putting up drywall to adding finishing trim, there's little room for error or wasted effort. This also extends to the electrical work that makes a house a home.
However, when the dust settles and it's time to choose lighting controls for a new residence or retail space, many contractors are faced with a tough dilemma: invest in a smart solution that requires extensive setup or save time with traditional, simple light switches. Limited Wi-Fi availability and uncertainty about end users only compounds this decision for new construction and home builds.
The ASCEND® 7-Day In-Wall Programmable Timer helps bridge this gap by offering tech-forward features, such as smartphone access and integration with Amazon Alexa and Google Assistant, while simplifying installation for contractors. Pre-programmed schedule templates and a range of mobile programming options allow professionals to fully install ASCEND and pass control to homeowners in minutes – all without a network connection or smart home hub.
As a result, contractors can enhance projects with progressive, energy-saving lighting controls without having to worry about the unique challenges of an active construction site.
Getting to Know ASCEND
ASCEND Smart is a Wi-Fi enabled smart timer that can be used for a range of home lighting and light commercial applications. Perfect for entryways, garages, living areas, lobbies and any other shared spaces, it's an easy way for users to automate routine lighting schedules, improve security and boost energy efficiency.
Installers and homeowners can create and manage schedules on the fly using any Apple® or Android® device via the Intermatic Connect app or make adjustments at the device through its large backlit LCD. Moreover, Astronomic dusk-to-dawn settings and automatic Daylight Saving Time adjustment ensure that schedules always stay in sync with ASCEND.
Sidestepping Network Connection Issues
A common challenge when installing new smart switches is a lack of Wi-Fi access. While doorknobs, light fixtures and toilets come standard in new homes, a functioning router usually does not. Even in situations where shared cable and internet are readily available, such as in condominiums, installing these services is typically one of the final stages of the building process.
ASCEND solves this issue out of the box through a technology called Access Point communication. Used for initial setup, Access Point (or peer-to-peer) creates a secure link that allows the timer to communicate directly with any smartphone or tablet without having a traditional local area network in place.
Once an Access Point connection is established, contractors can use their mobile device to onboard and adjust schedule templates in minutes and be on their way.
An Easy Handoff
Another benefit of Access Point communication is that it doesn't require contractors to create a user account or obtain login credentials – and for good reason. Managing multiple client accounts can be a headache for installers and introduces unnecessary security liabilities. Instead, this is left to the homeowner or occupant.
With ASCEND, once initial setup is complete, homeowners have a clean slate to modify base schedules, connect their timer to a home Wi-Fi network and create their own Intermatic cloud account to enable remote access.
Similarly, ASCEND Smart's integration with Amazon Alexa does not require any action on the part of contractors. Homeowners can onboard their smart timer to the Alexa platform as soon as it's connected to Wi-Fi to take advantage of handy voice commands, such as status check and ON/OFF.
Many Hands Make Light Work
The only thing better than saving time on a single ASCEND Smart installation is multiplying that time-savings across multiple devices or projects. With an estimated time-savings of five to 15 minutes per installed unit, the benefits add up quickly.
Helpful features, such as transferrable schedule templates, allow teams of installers to work together to integrate ASCEND on large-scale, multi-unit projects with ease.
Further, ASCEND's built-in LCD helps contractors verify when a successful installation is completed, which reduces nuisance calls and wasted time in the field.
Rated to Stand up to the Challenge
Lastly, ASCEND's robust ratings make it a versatile option that delivers in a variety of applications.
ASCEND includes a 1 HP, 120 VAC, 50/60 Hz motor, which allows it to control lights, fans and other similarly-sized loads. It also requires a neutral wire for installation.
Moreover, a battery backup keeps programming information in place for up to three days in the event of a power loss, benefiting both homeowners and installers.
For projects of all types and sizes, ASCEND makes it easy for contractors to save time on installation while providing a wealth of consumer-friendly features to occupants.