ARISTA Lightens the Workload from Installation to Commissioning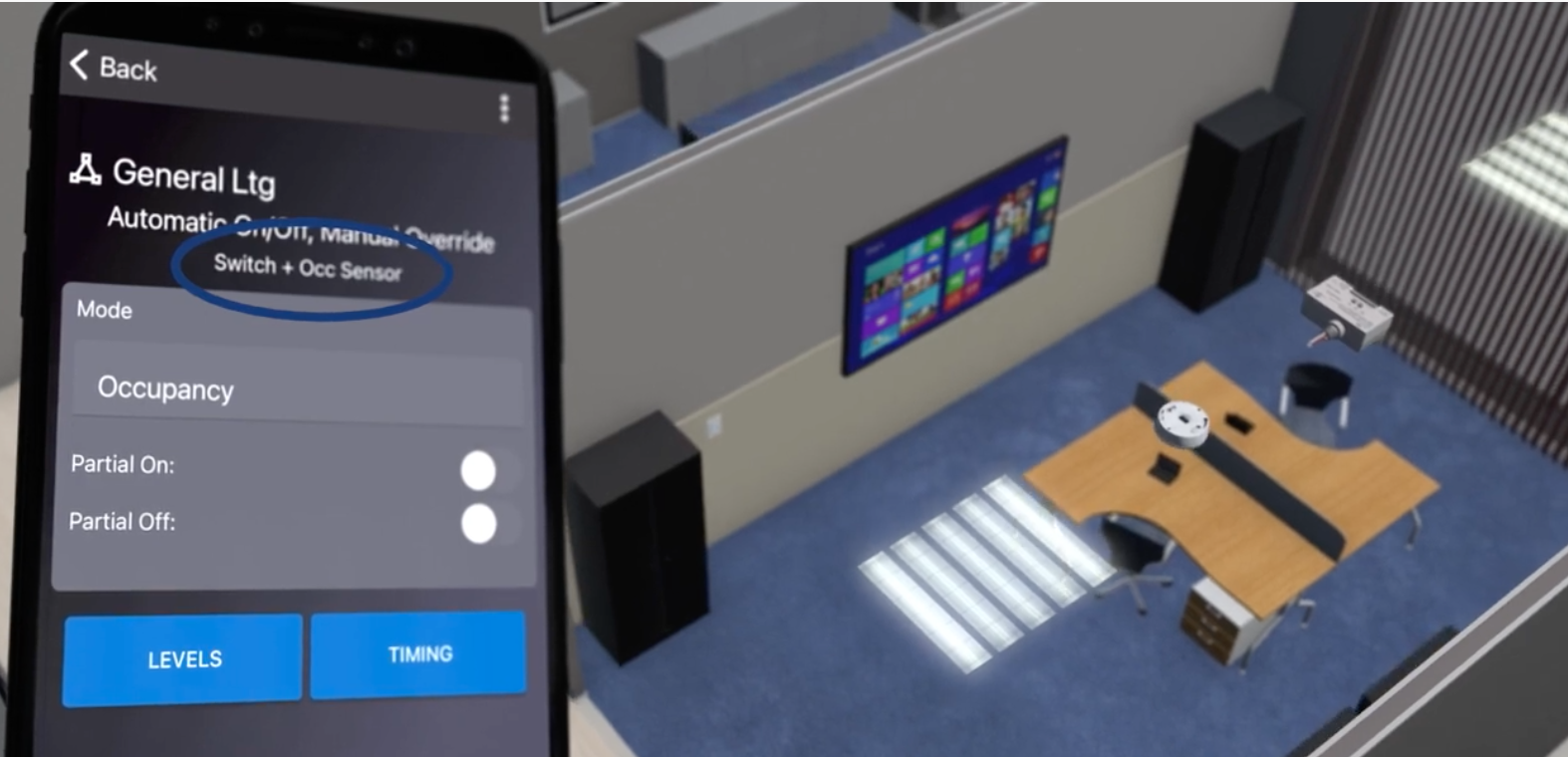 Even the most meticulously planned commercial lighting projects face challenges getting to the finish line. From developing new occupant schedules to commissioning adjustments, these last steps are crucial to a project's success.
The ARISTA® Advanced Lighting Control System by Intermatic helps reduce delays and simplify workflows by providing a seamless transition from installation through commissioning (and beyond). The system's helpful, tech-forward features empower installers to get the job done with ease while staying code compliant.
What is Commissioning?
Commissioning is the fine-tuning and testing that takes place after a new lighting control system has been installed. This process can relate to adjusting minimum and maximum run levels, refining occupancy and vacancy sensor triggers, setting partial ON/OFF settings and more. It goes beyond the basics of activating sensors and creating simple lighting schedules.
In some locales, such as California, building owners are required to hire a third-party commissioning agent to verify building systems (i.e., lighting controls) adhere to local codes and standards. In other cases, an electrician or contractor can complete commissioning tasks to tailor the system to meet occupant needs and align to local building codes.
A Faster Commissioning Process
The biggest benefit of ARISTA's commissioning process is that all adjustments are made through the easy-to-use ARISTA app. After a project is created and devices are provisioned, users can quickly toggle through Zones, Areas and Spaces to manipulate settings. At each step in the process, users are guided with helpful prompts and simple toggle buttons/sliders.
With a few taps and swipes, commissioning agents or contractors can identify the lighting environments they're looking to update and quickly adjust device attributes.
In this example, we showcase how ARISTA sensors can be updated from vacancy to occupancy mode and how a Zone can be configured to maintain individual Run, Partial and Standby light levels.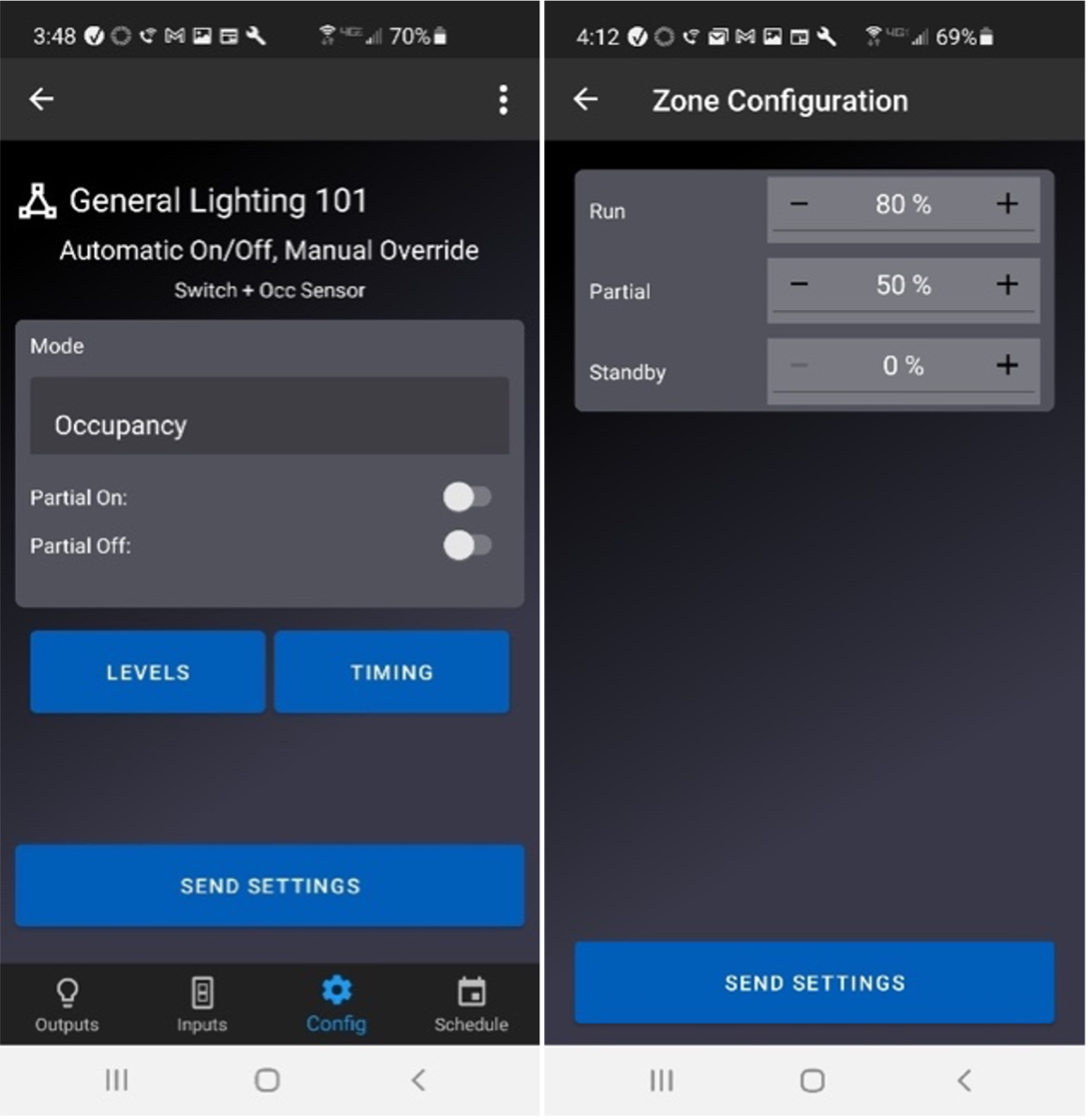 Ease of Discovery
When a commissioning agent arrives at a new job site, the first thing he or she needs to do is identify where recently installed lighting controls are located. While there may be a schematic or reference document, ARISTA takes the guesswork out of this process with integrated Bluetooth® mesh network technology. Using only a smartphone and the ARISTA app, agents and contractors can connect to nearby devices and instantly make changes.
Similarly, a handy 'wink' feature makes it easy for users to visually confirm which ARISTA components they're modifying, so long as they are within range of the Bluetooth™ mesh network.
Share Projects, Save Time
ARISTA is built for collaboration. The system allows contractors, agents, facilities managers and building owners to access the same project (when granted permission) to adjust schedules and device settings.
This flexibility allows installers and commissioning agents to review project Zone settings off-site, then fine-tune individual device attributes on-site as needed.
Moreover, ARISTA caters to the idea that individual users appreciate the freedom to control their own lighting environments. A permission-based structure ensures that individual occupants can only adjust select settings within their assigned Zone. This allows them to easily dim and turn lights ON/OFF within their space.
Versatile control options and a user-friendly design makes ARISTA the smart choice when upgrading commercial lighting systems. The system simplifies workflows from installation to commissioning while delivering lasting value to installers and building owners alike.
Ready to see ARISTA in action? Contact your local Intermatic representative today to demo this exciting new solution!